The Divine Feminine
This post won the first prize in the
Divine is You
Contest by Gillette organized by
BlogAdda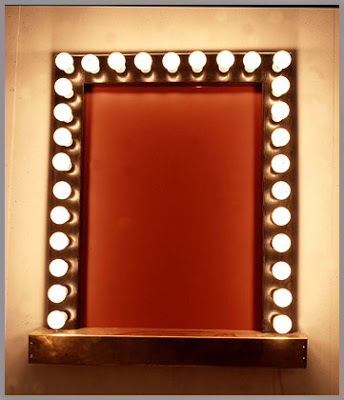 Google Image
A peach halter top teamed with a hot pink short skirt. A stray flick cups her petite face as her hair cascades down her shoulders. She sits in the chair, a towel wrapped around her, facing the vanity mirror. Her attention seems to fluctuate between the few pages she holds. A quick glance in my direction is followed by a slight nod.  I get to work. Her skin is flawless. She'd almost pass of for a porcelain doll. No wonder they chose her.
The butterflies in my stomach seem to be on a warpath.  As I gently dab in the moisturizer , I realize the shades on the palette don't seem to match her skin tone. How can they? They haven't launched 'perfection' yet. I dabble between hues to get that natural look. She patiently waits for me to work my magic. An occasional eye contact translates as an approval.  A sigh of relief escapes from my lips, involuntarily.
"I like the look. Can you tone down the lashes though?"
A feeble 'yes ma'am' is all I manage. She sensed my nervousness for she addressed me by my name.
"Jenny, how long have you been associated with Vir?"
"2 years……." I trailed. She smiled.
"So you will do a good job. Relax."
It is amazing how comforting encouragement can be. Somehow post that, I did not take much time and we were done. She seemed like a sweet person. Between conversations, she began rummaging her travel bag. She finally whisked what she was looking for and got to work, much to my disbelief.
"But you…….. I could not bring myself to complete the sentence.
"Yes, I know. But you need to be smart, Jenny. It is always about the comfort and the convenience."
"But the world believes what you say." I was surprised to find my voice.
"Well, the world does not pay the price. I do."
"I don't understand…" I stammered, silently hoping no one would walk in on us. This would not look good. She finally put down her
Gillette Satin Care
razor and looked me in the eye.
"Jenny, I have sensitive skin that can't bear wax strips or hair removal creams. However, it doesn't mean I can't endorse them! And just because I do, doesn't mean I have to use them either."
"But you go around making it seem so effortless with a victory sign".
She continued unfazed. "Yes of course, the victory lies in my bank balance", she added with a wink. "Besides, why would anyone subject themselves to 'pulling it up'? Real Beauty is not painful! And with our kinda schedule, you don't have forever to preen. If the director wants you on the sets at 5 am, I am not going to have the time for a hair removal cream either. Gillette works for me!"
"So why not endorse the brand that you use anyway? Why lead your fans on?" I reasoned.
"I would love to! But apparently Gillette focuses on the
product efficiency
way too much. I would have nothing to do in their ads. I get paid to look pretty. Besides I am under binding currently. So not a word about this, ok? This will be our little secret." She added the eye flutter and the pout for effect.
A gentle knock on the vanity van door disrupted our dialogue. I opened it. It was the production controller. Looking at Kate, he continued in a respectful tone.
"Ma'am, your shot is ready."
"Be there in five." she said cheerfully. She swirled like a diva and got ready to make her grand entrance. A gentle pat on my shoulder and she was gone.
My thoughts went to what just transpired between us. I idolized her, like so many others, but for now, looking at my patchy arms……I wish I had opted for her hair removal choice! 
Comments
comments
Google+ Comments